Our platform enables seamless and efficient two-way data transfer between Therapists and the Server, promote effective communication and empowering multiple business models.
With the ability to transfer information in real-time, our system allows
Therapists to receive essential data such as white papers, sales promotions, and more.
This ensures that Therapists stay up-to-date and have access to relevant information for their practice.
KolorPen CRM simplifies management and efficiency.
KolorPen CRM provides a range of powerful features to optimize
customer management and improve operational efficiency.
Customer Folder: Our system offers individual customer folders to
store vital information, treatment history, and personal preferences.
Consent Form: Simplify the process of obtaining and securely storing
client consent form.
Before and After Photos: Seamlessly capture and manage before and
after treatment photos.
These visual records document transformations and serve as
valuable resources for client consultations and progress tracking.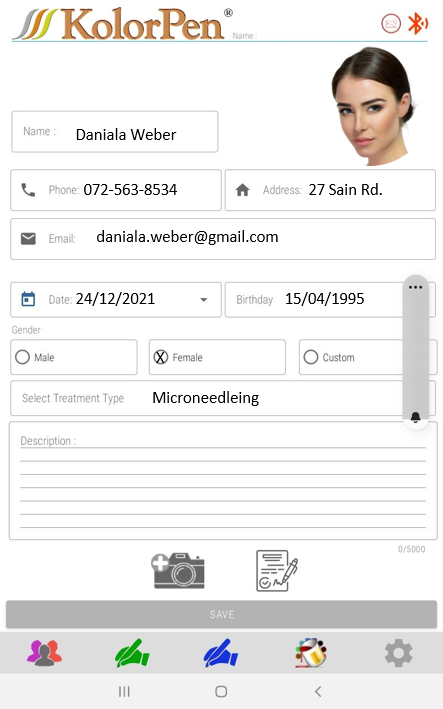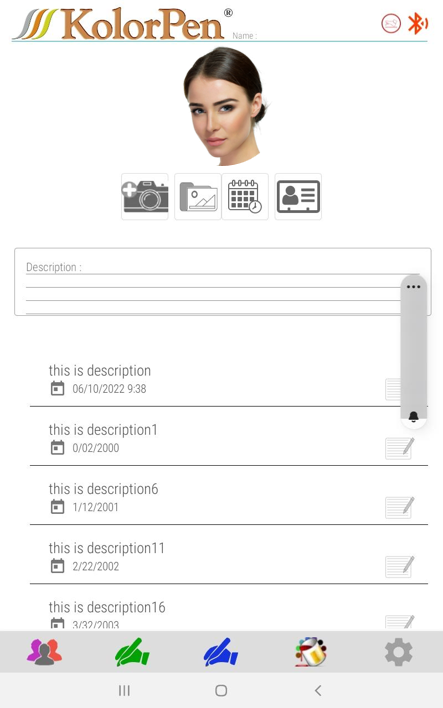 Appointment System: Our advanced scheduling system streamlines
the booking process for therapists and clients.
With intuitive features and customizable options, managing
appointments becomes efficient and convenient.
Comprehensive Treatment Records: Our CRM maintains meticulous
records of each client's treatment history. This includes a detailed
overview of past procedures, dates, and associated details.
Therapists can access this information to provide personalized care,
track progress, and ensure consistent treatment.